Engineering
·
Linköping, Sweden
·
Remote
Senior Software Architect
Senior Software Architect
Do you believe in looking at life from a new perspective, setting course for the horizon and trust in your dreams? For us at Veoneer it's all about trust! Trust in our employees, trust in collaboration, trust in the people and the world around us. We have faith in our possibilities. We fell for big ideas and we suppose it fell for us too.

In Linköping, we're developing our camera systems. As a site, our responsibilities range from electronics and optics to software, integration and vehicle testing.
Our purpose-driven and curious teams are creating trust in mobility through human-centric innovation. We are today the largest pure-player in Advanced Driver Assist Systems (ADAS) and Autonomous Driving (AD). We design and manufacture products and solutions for active safety, autonomous driving, occupant protection and brake control.  
So why not step out of your comfort zone, challenge yourself, innovate, learn in your everyday work and trust in your dreams!
---
What you'll do?
We are now hiring a Senior Software Architect within Vision Development, a newly formed organization within Veoneer at our Linköping office. The department is responsible for developing the next generation Vision platform and reference products integrating both hardware and software. Within Vision Development the teams are working cross-functionally based on Lean and Agile principles.
In your position as Senior Software Architect you are responsible for defining the software elements at system and software levels. The Software Architect is responsible for both defining and monitoring compliance to the Vision software architecture, which will provide the basis for a scalable, testable and integratable product.
As Senior Software Architect you expected to drive the development of a long-term plan for the software architecture that supports the overall product roadmap.
In your role, you will need to ensure that the software development supports the organization's Functional Safety and Cybersecurity strategies, in collaboration with the FuSa & Cybersecurity engineers and managers.
You will work closely together with our System Architect and Design Lead, as well as actively support the development teams with refinement of backlog epics and stories. In addition, you will also be expected to advice the Product Owner on product scope, prioritization, and scheduling decisions related to the software architecture. You will also take a leading role in the architectural community of practices.  
---
What you'll bring: 
The position requires deep knowledge and understanding of how to practice Lean, DevOps and Agile methodologies.
The position requires a background and experience within software product development and processes from requirements to test coverage, integrating hardware and software.
The position requires good leadership skills, that you are clear in your communication, have an analytical ability as well as the ability to make decisions. You are responsive and outgoing and maintain good relationships.
Meriting experiences: product development and software architecture integrating hardware and software, compute clusters, CI, Agile and Lean principles and methods, the automotive industry and work with safety-critical systems. 
To succeed in this position, we prefer that you have:  
Experience as Senior Software Architect or equivalent
Good knowledge in Lean, DevOps and Agile methodology
Experience in leading others as well as building and developing teams
Good Swedish and English skills, spoken and written
Minimum Bachelor of Science degree or equivalent
---
What we offer?

An important role in one of the most expansive technical fields; Autonomous driving
An environment that enables your personal growth and innovative mindset

A global environment with colleagues and customers all around the world
---
Location: Linköping, possible to work remotely part-time
Last application date:  2021-11-05 continuous selection, position can be filled before last application date
Employment condition: Permanent, full time
Starting date: According to agreement
Contact information: If you have any questions about the position,
please contact Recruiting Manager, Johan Jonasson,
johan.jonasson@veoneer.com

Union representative: We have collective agreements with Sveriges Ingenjörer and Unionen. Our labor unions representatives can be contacted at 0322 – 30 94 00 
Department

Locations

Linköping, Sweden

Remote status

Flexible Remote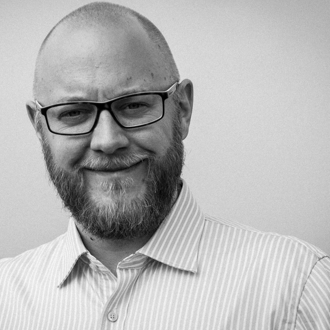 Contact
Johan Jonasson
Manager Vision System & Software Engineering – Engineering
Related jobs
A start-up with a heritage
Veoneer is a lean, innovative company at the forefront of technology committed to discovering ways to make transportation safer, easier and more enjoyable.
Veoneer builds on a heritage of close to 70 years of automotive safety development. In July 2018, we became an independent, publicly traded company, when we separated from the worldwide leader in automotive safety Autoliv, Inc.
About Veoneer Sweden
Our purpose is to create trust in mobility. Veoneer designs, develops, manufactures and sells state-of-the-art software, hardware and systems for active safety, autonomous driving, occupant protection and brake control. Headquartered in Stockholm, Sweden, Veoneer has locations in 11 countries and is listed on the New York Stock Exchange and on the Nasdaq Stockholm.