Vårgårda, Sweden
·
Remote
Industrialization Project Manager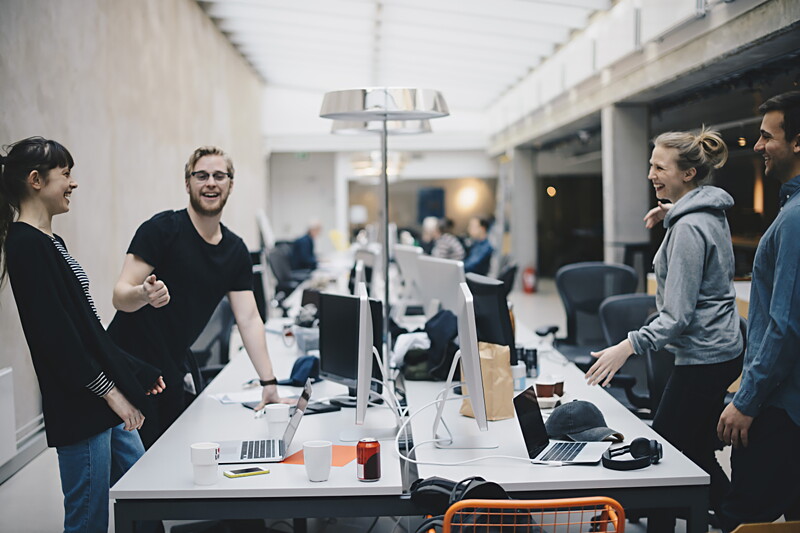 Veoneer, Inc. is a worldwide leader in automotive technology. Our purpose is to create trust in mobility. We design, develop, and manufacture state-of-the-art software, hardware and systems for occupant protection, advanced driving assistance systems, and collaborative and automated driving to OEMs globally. Headquartered in Stockholm, Sweden, Veoneer has 7,500 employees in 11 countries. In 2020, sales amounted to $1.37 billion. The Company is building on a heritage of close to 70 years of automotive safety development. In 2018, Veoneer became an independent, publicly traded company listed on the New York Stock Exchange (NYSE: VNE) and on the Nasdaq Stockholm (SSE: VNE SDB).
What you'll do?
We're now looking for an Industrialization Project Manager to our manufacturing facility in Vårgårda. As our Industrialization Project Manager, you will lead the project for our new production equipment and lead a cross-functional team consisting of Process Specialists, Quality Engineers, Purchasing, Logistics Engineers and representatives from our production. 
You will be responsible for the implementation of new production equipment and processes according to set time schedule. Additionally, you will collaborate closely with other Industrialization Project Leaders who are working with our customer projects. The industrialization project follows a well-developed routine based on a number of control points in the form of series tests and checklists
---
What you'll bring
We believe that you're a person who are seeking new and exciting challenges within electronics and manufacturing. You already have a solid base and knowledge within electronic manufacturing and your previous experience with project management is just an extra bonus, but you're now looking for new thrilling projects within the next generation in modern electronic manufacturing!
We presume that you thrive in environments of constant learning and developing your project management skills where you can put your problem-solving skills to good use. You enjoy being in the center of things, working and communicating cross-functionally in your projects and are used to and enjoy driving projects forward as well as working independently.
You understand the different roles in the project and what you, as a whole are all trying to accomplish. Since you're used to working in international environments you are strong in the English language and communicating to people from different parts of the world. Being able to communicate in Swedish is highly merited since you'll be working closely with our production.
You'll be a key person in the company, and we therefore presume that you enjoy working in dynamic and stimulating environment. Since customer representatives regularly visit our production plant to control our ongoing projects, we believe that you have good communication skills.
We believe that with the aid of your skill of working under pressure, good collaboration and leader skills you can help us forward to reach the next step within automotive and electronic industrialization.
Level (diploma) required:
Engineering degree in relevant area or relevant  work experience
Other required skills: Documented project management skills within Automotive and/or Manufacturing 
What we offer?
A workplace with a passion for delivering on customer promises and excellence in our way of working
Highly competent and supportive colleagues
A workplace with ambition, drive and a "can do"-attitude
An important role in one of the most expansive technical fields; Autonomous driving 
Good career and development possibilities
Veoneer appreciate the value that comes with diverse teams, and strive for a good balance between both gender and age as well as ethnicity and cultural diversity
Are you ready to Create Trust in Mobility?

---
Location: Vårgårda
Employment condition: Permanent, full time 

Starting Date: According to Agreement
Contact Information: If you have any questions about the position or the recruitment process, please contact
Hiring Manager, Lennart Nyman, lennart.nyman@veoneer.com or
Per Lind, per.lind@veoneer.com
Last Application Date: 2021-10-24
Union representative: We have collective agreements with Sveriges Ingenjörer, Unionen and IF Metall. Our labor unions representatives can be contacted at 0322 – 30 94 00
Locations

Vårgårda, Sweden

Remote status

Flexible Remote
Contact
Per Lind
Talent Acquisition Partner – HR
Related jobs
A start-up with a heritage
Veoneer is a lean, innovative company at the forefront of technology committed to discovering ways to make transportation safer, easier and more enjoyable.
Veoneer builds on a heritage of close to 70 years of automotive safety development. In July 2018, we became an independent, publicly traded company, when we separated from the worldwide leader in automotive safety Autoliv, Inc.
About Veoneer Sweden
Our purpose is to create trust in mobility. Veoneer designs, develops, manufactures and sells state-of-the-art software, hardware and systems for active safety, autonomous driving, occupant protection and brake control. Headquartered in Stockholm, Sweden, Veoneer has locations in 11 countries and is listed on the New York Stock Exchange and on the Nasdaq Stockholm.